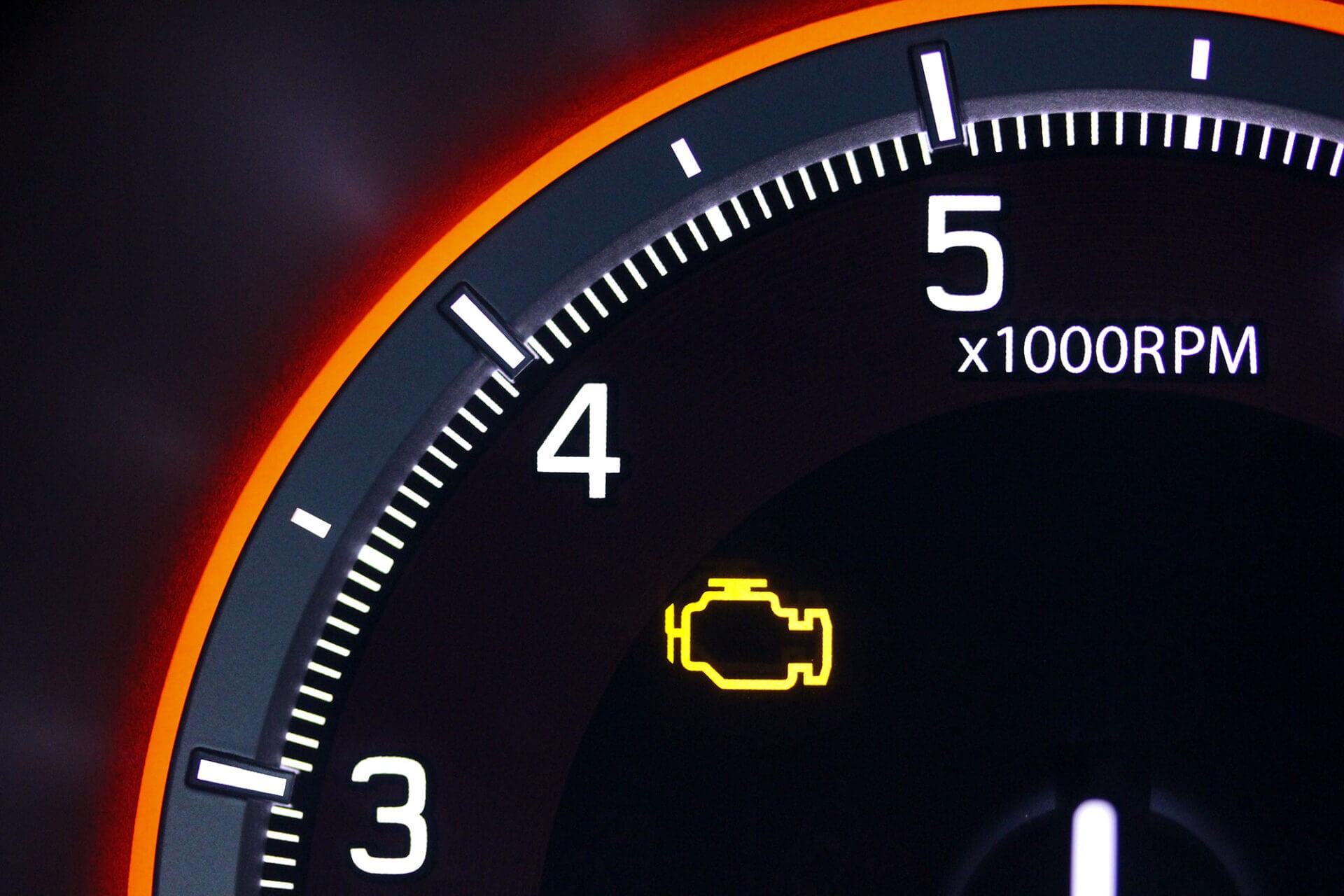 You are heading to work, and the car seems to be running fine. Suddenly, you notice the check engine light (CEL) has popped on. The most important thing to remember is a take a deep breath and relax without freaking out because the red, yellow, or orange light on your dashboard (depending on the make and model of your car) can mean a lot of things. The good news about the CEL is, most of the time, it's not a major problem. The check engine light can come on due to a simple reason such as a loose gas cap. If you are worried about the CEL, the automobile experts here at Absolute Car Care have the latest diagnostics equipment to quickly and easily determine why your CEL is on and what to do.
Here Are Some of the Most Common Reasons Why Your Check Engine Light Is On
#1. Loose or Faulty Gas Cap
The valves in the gas tank keep gasoline vapors from escaping by recirculating them. When the gas cap is loose, it can trigger the CEL. The fuel system fails to circulate properly due to a faulty or missing gas cap. This problem can be easily addressed even without the help of a professional.
#2. Faulty Catalytic Converter
The catalytic converter helps protect the environment by converting carbon monoxide into carbon dioxide. A faulty catalytic converter can affect the performance of your car and increase harmful emissions. Simply replacing the converter may not solve the issue since the failure is caused by something else such as a blown head gasket. You will need professional assistance to solve this problem.
#3. Worn Spark Plugs
The spark plugs help ignite a mixture of fuel and air in order to create combustion & power the engine's cylinders. An engine misfire can result when the spark plugs are not firing right. It can increase hydrocarbon emissions and weaken the performance of the vehicle.
#4. Oxygen O2 Sensor Failure
The Oxygen or O2 sensor helps measure the amount of unburnt oxygen in a vehicle's exhaust system. The data is sent to the car's computer in order to regulate the mixture of air & fuel that enters the cylinders. A faulty O2 sensor can burn more fuel than usual and damage other components of the vehicle.
Check Engine Light Service & Repairs
The team of automobile experts at Vigor Auto Repair has the latest diagnostics equipment to quickly and easily determine why your CEL is on, and what to do about it. We will instantly get your vehicle's Diagnostic Trouble Code, fix the issue, and help get your car back on the road – all at a reasonable cost.